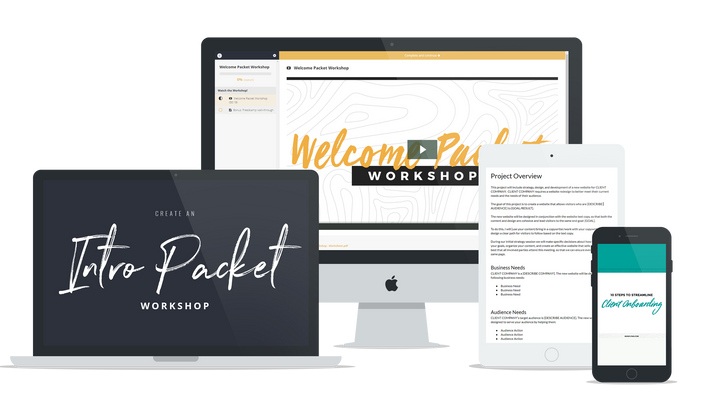 Client Onboarding Bundle
A special bundle of my workshops and templates to help you onboard your clients!
You've got clients... now what?
In this special bundle, you can take the next steps:

Follow my Client Onboarding Ebook to make sure you don't miss a single step of the onboarding process.
Watch the Intro Packet Workshop and create your own Intro Packet to let potential clients know how you work, what you'll need from them, and screen out those who aren't a good fit.
Use the Proposal Template to put together a winning proposal with ease (seriously, just copy+paste).
Send the Welcome Packet to introduce new clients to your project management system, teach them how to send you files, and even lead clients into giving you useful feedback so you're not making a million revisions.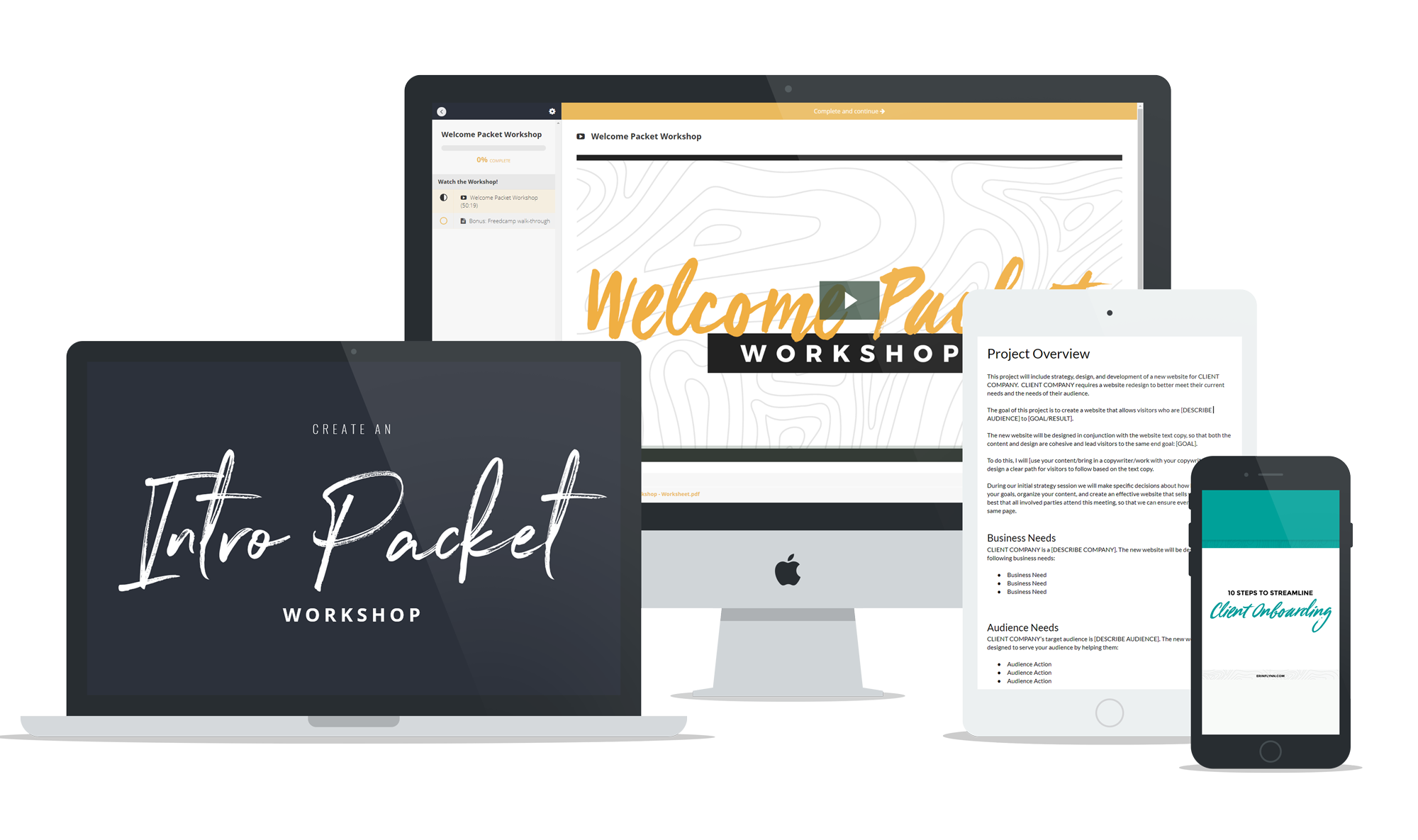 Your Instructor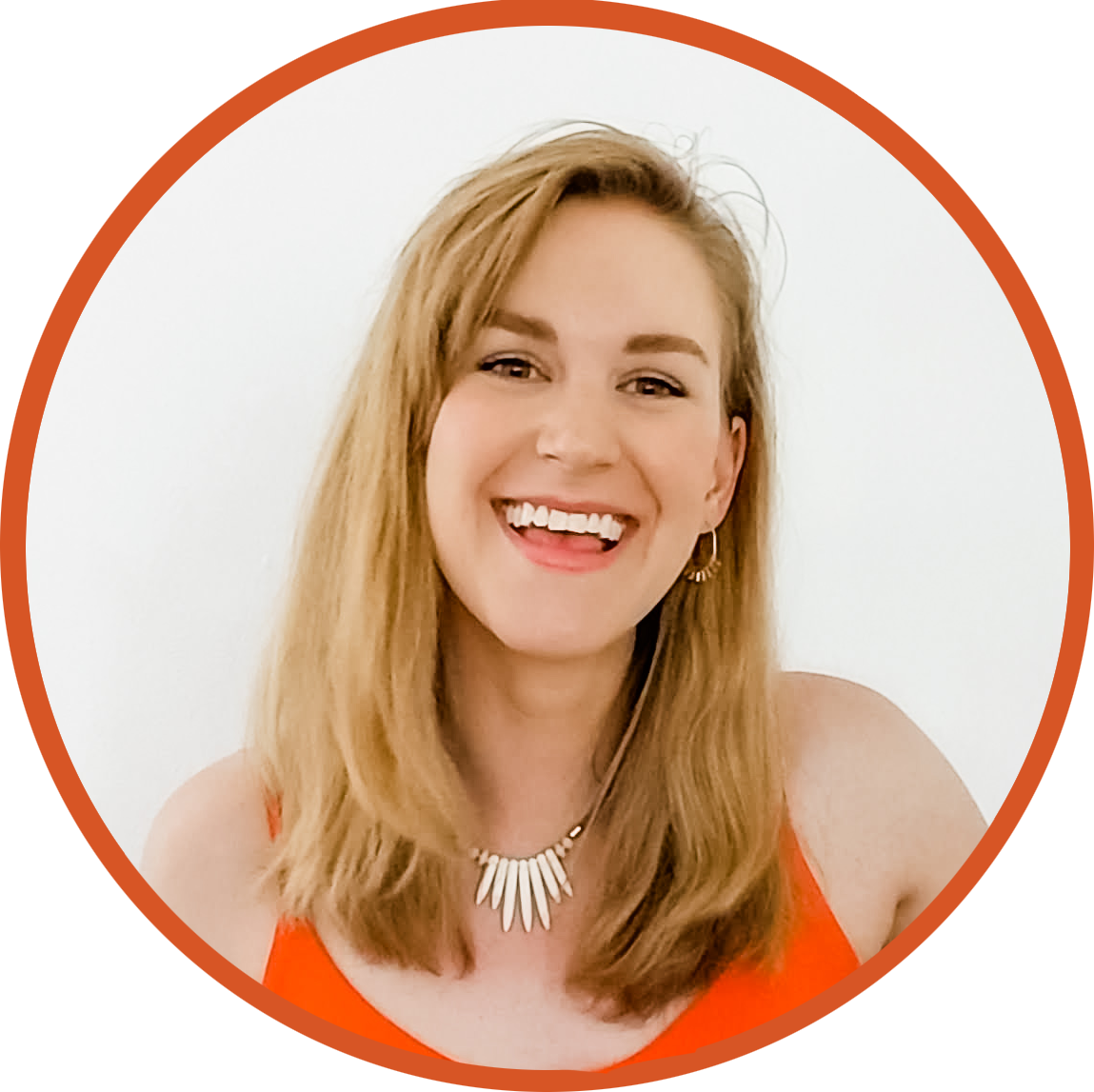 Hi, I'm Erin, and I help freelancers run their businesses more efficiently and effectively.
Not so long ago I was working a terrible day job that I just HAD to escape from. It was the kind of job that led to drinking a bottle of wine each night while crying. I HAD TO GET OUT.
I knew how to make websites (had been doing web design as a hobby since 1999), and figured getting my own business up and running wouldn't be too hard.
I was wrong.
There's a lot more to running a freelance business than just being good at your craft. And I struggled for years until I finally figured out the "magic" formula in late 2014.
I had finally figured out how to streamline my business and attract the kind of clients I actually wanted to work with. And things just got better from there.
I now live in beautiful Aspen, Colorado, which I am SO fortunate to be able to do. I work with clients I love, and make websites I am proud to show off. And I do that working about 20 hours a week, and making more than enough money to live the life I want.
I want to help others achieve the same freedom.
Life is too short to work a job you hate, and struggle with a business you should love. Let me help you structure (or re-structure) your business, get focused, streamline ALL THE THINGS, get connected, and raise your rates.
Skip the struggle. Become Unstoppable.
Included with Purchase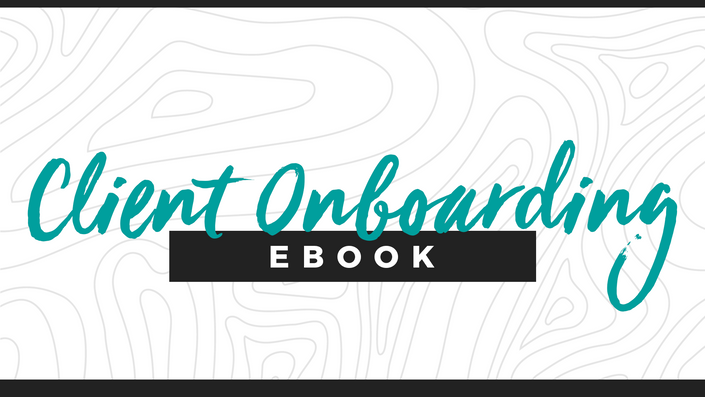 Client Onboarding Ebook
Onboard your clients and set your projects up for success!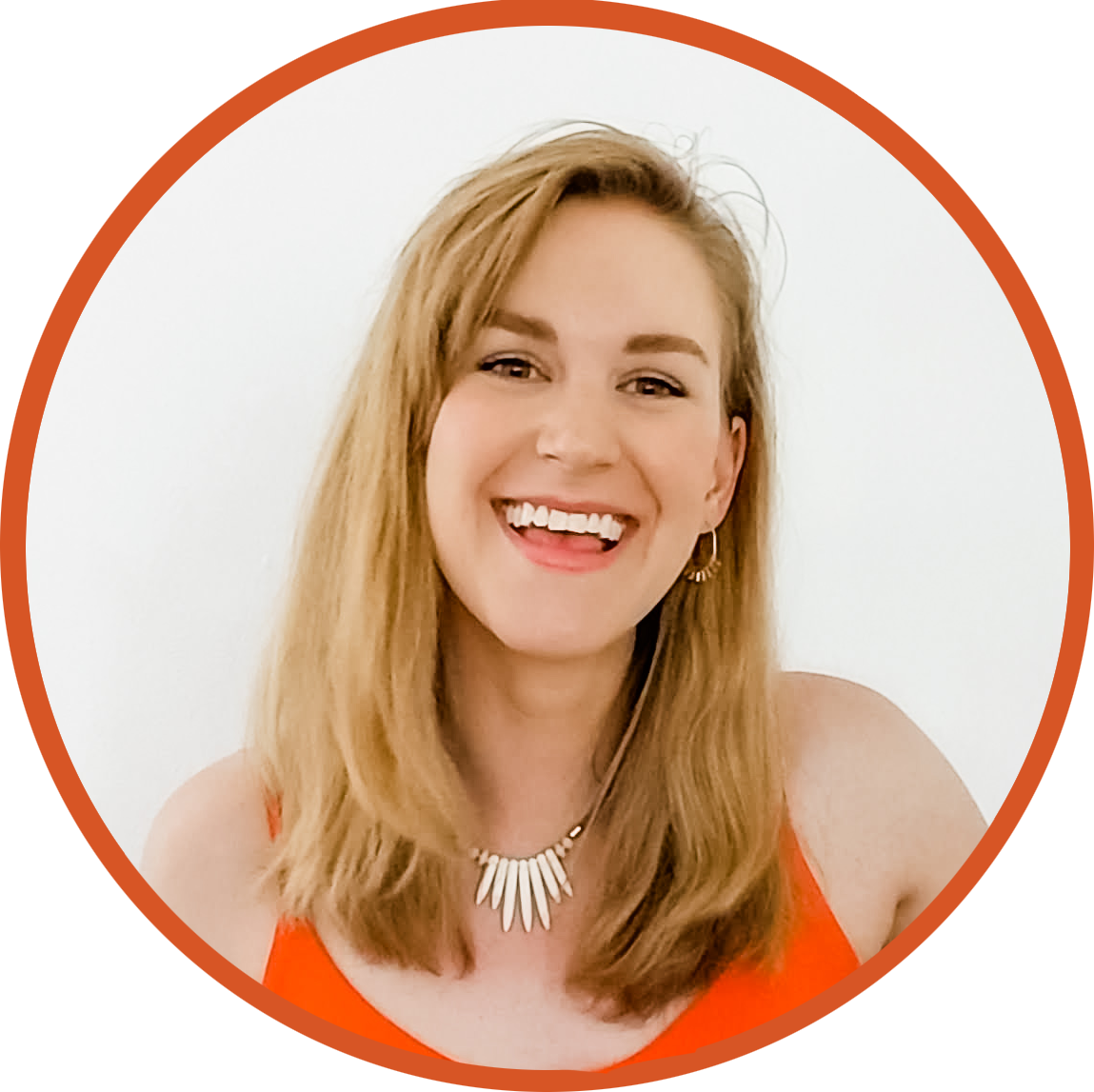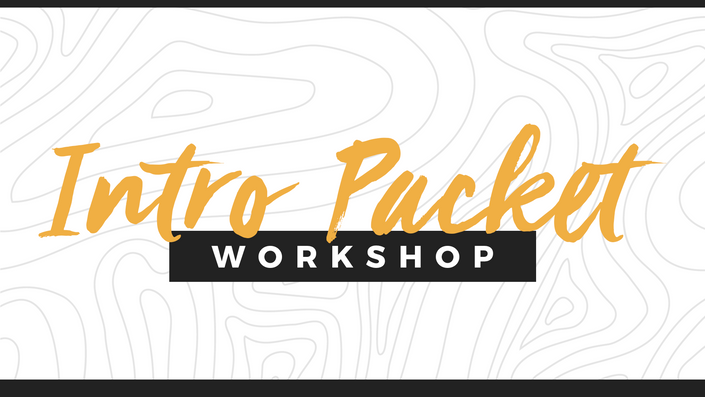 Intro Packet Workshop
Streamline Client Screening & Onboarding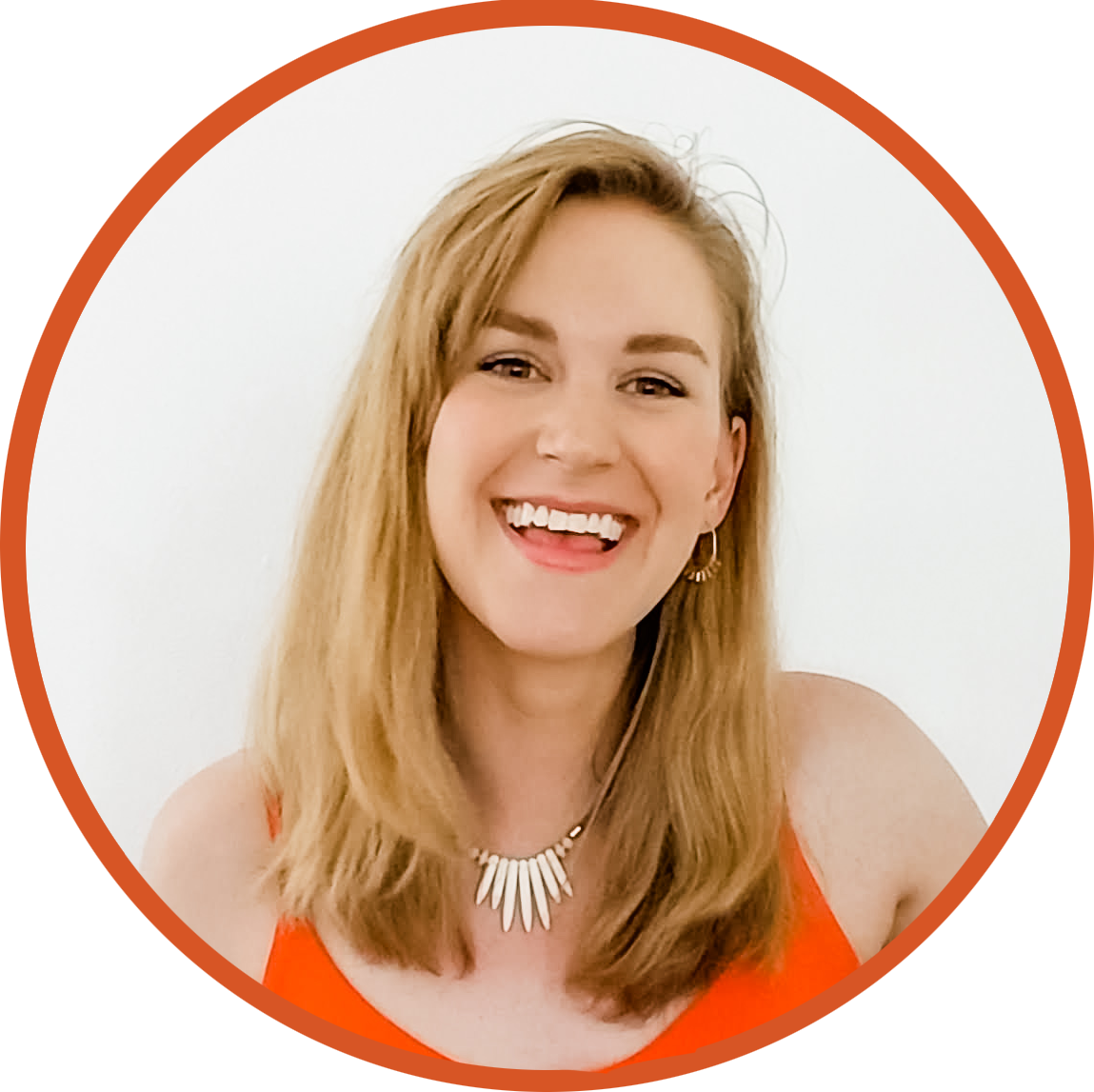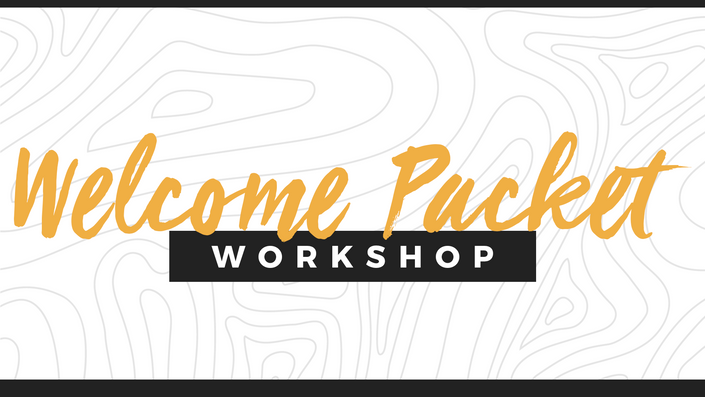 Welcome Packet Workshop
Set Expectations and Boundaries during your Projects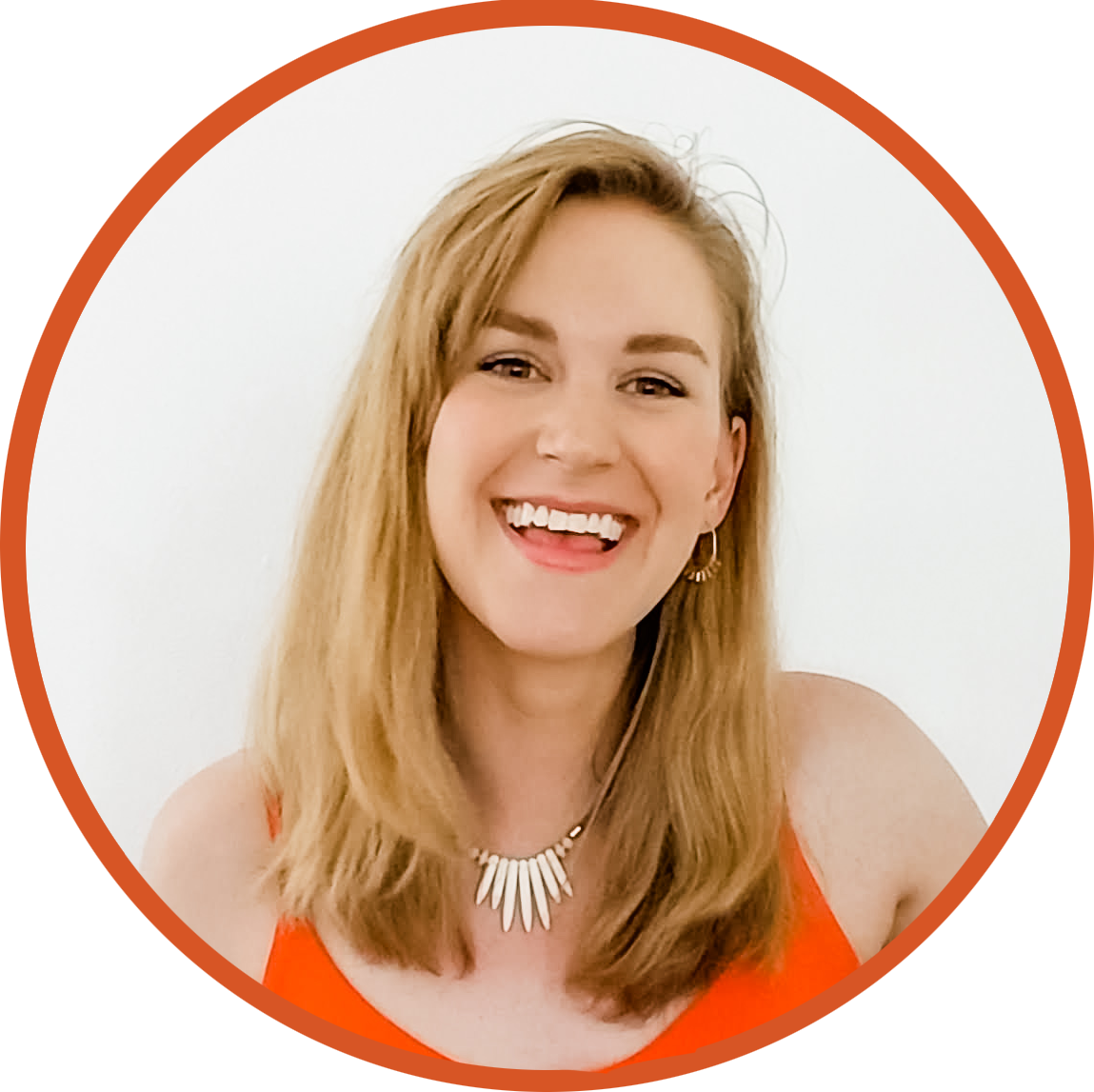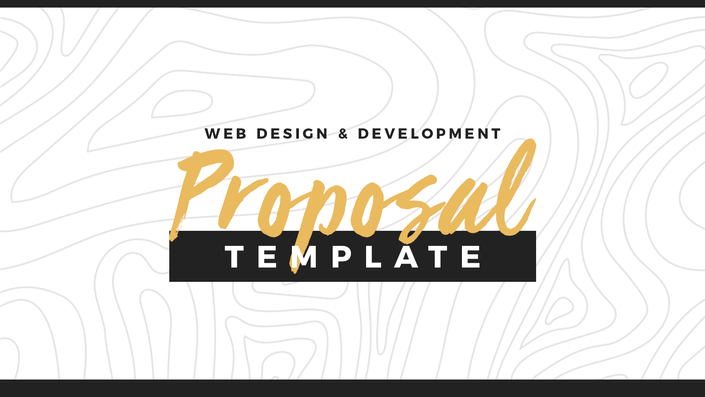 Web Design Proposal Template
Use this template to create your own proposal!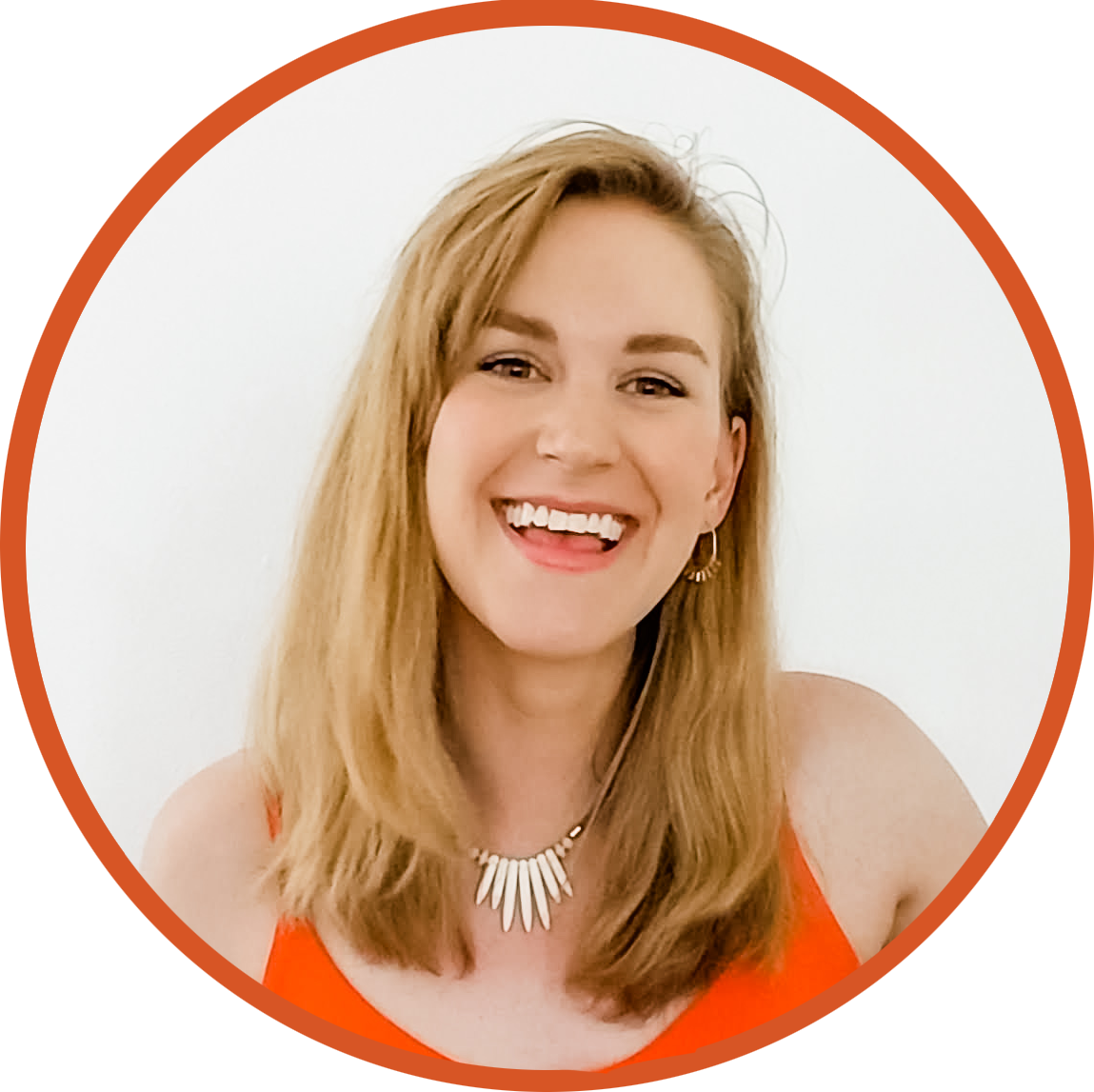 Frequently Asked Questions
When do I get access to everything?
Immediately! No dripped content, you can dive right in! The content is completely self-paced - you decide when you start and when you finish.
What if I am unhappy with the bundle?
That'd be a bummer, but due to the nature of the content (short, actionable, cheap), refunds are not available. Please read the description carefully to make sure it's right for you.
Is this just for web designers?
Everything I create is geared towards web designers and developers because that's the industry I know. HOWEVER, I've had everyone from designers to copywriters, to massage therapists, and mediums tell me that they are able to apply my courses, workshops, and ebooks to their industry. If you are offering a service, chances are, you'll be able to apply what I teach to your business.