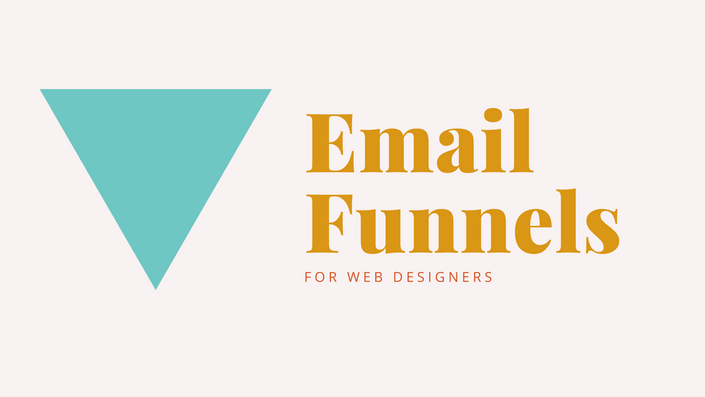 Email Funnels for Web Designers
Email funnels aren't just for products! Learn how to use them in your web design business.
Are you leaving potential clients out in the cold?
Following up with potential clients seems like a waste of time.
You have SO much else going on, you don't have time to waste going back and forth with people who only MIGHT become clients.
But what if you could automate the follow up?
And not just automate it, but persuade clients to buy at the same time prepping them so that when they do buy, they're ready?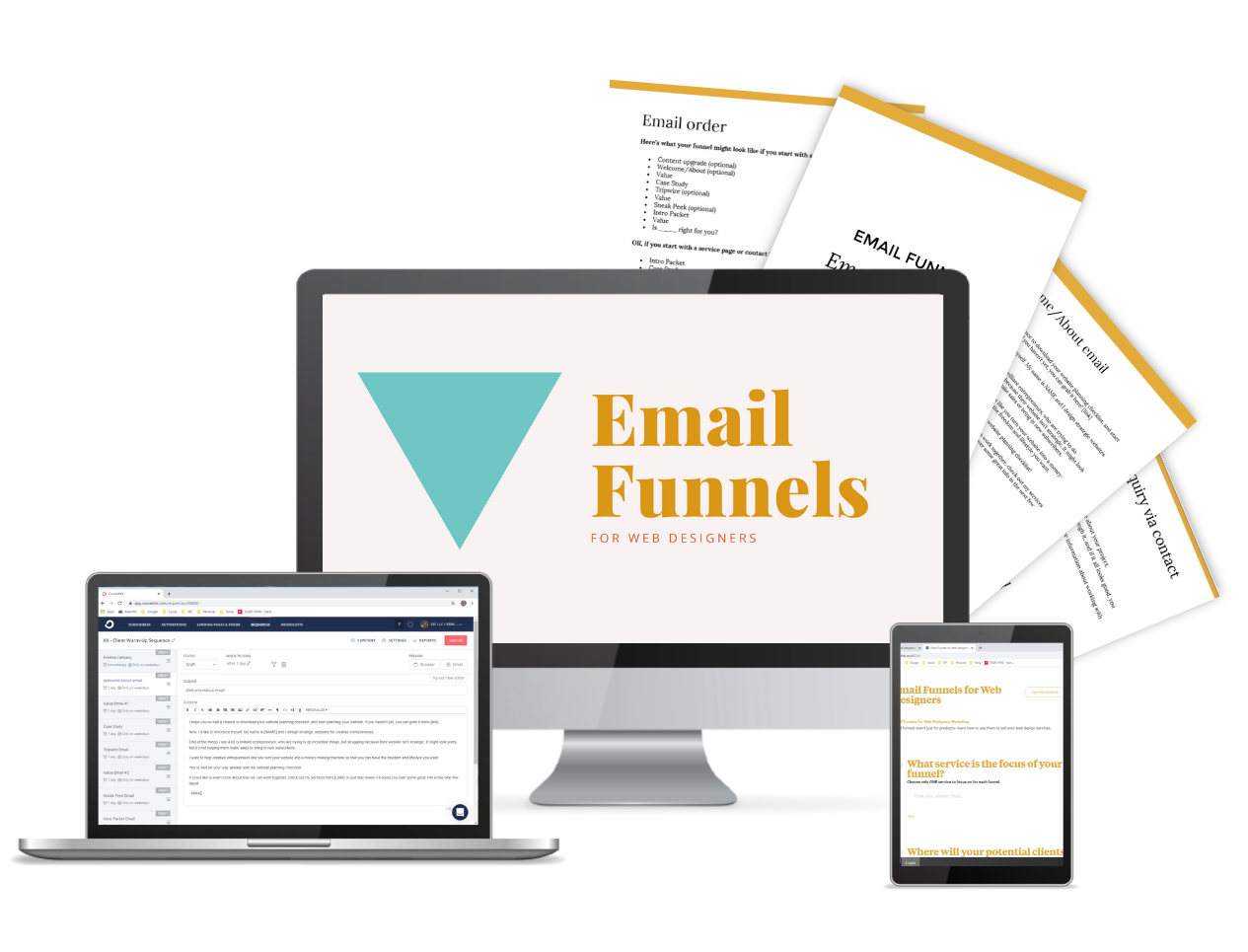 That's what the Email Funnels for Web Designers Workshop does. This short (45-minute), actionable workshop teaches you how to use email funnels to land web design clients on auto-pilot. You'll spend less time following up with potential clients, so you can spend more time doing billable work (or binge-watching Netflix).
The Email Funnels for Web Designers Workshop helps...
You craft your own email funnels to turn potential clients into paying clients - Staring a blank screen or trying to cobble together a funnel based on blog posts and free resources is hard. Especially since most funnels are meant to sell products, not services. This workshop makes it easy and is specifically designed to sell web design. Nothing else. It's what I use in my own web design business!
You simplify the email funnel process by providing templates and the order you should send them in - You don't have to wonder what to say, or when to say it. Simply copy, paste, fill in the blanks, and let the emails sell for you.
You follow up with and win potential clients - No more manual back and forth to give potential client the information and reassurance they need that working with you is the right choice. Your email funnel becomes your 24/7 sales person!
You get back to doing what you enjoy - Let's be real, you didn't start your web design business to be a sales person. Using this email funnel will free up your time from selling, and allow you to focus on what you enjoy: web design.
Workshop Includes:
A 45-minute pre-recorded video workshop - That's jam-packed with useful information and fluff-free. Watch ANY time, anywhere, and get your funnels up and running quickly!
An online workbook for you to follow along with - Download as a PDF, or keep it all digital. Either way, you'll be able to follow along with the workshop to jot down ideas on customizing the funnel to your business and clients.
9 Copy + paste editable email examples - So that you can create your email funnel quickly and easily. Just copy, paste, fill in the blanks, and you're off to the races!
BONUS: A pre-loaded ConvertKit sequence - So you can pull them templates into your account in just a click! (Optional, you can use these templates with ANY mailing list provider!)
Your Instructor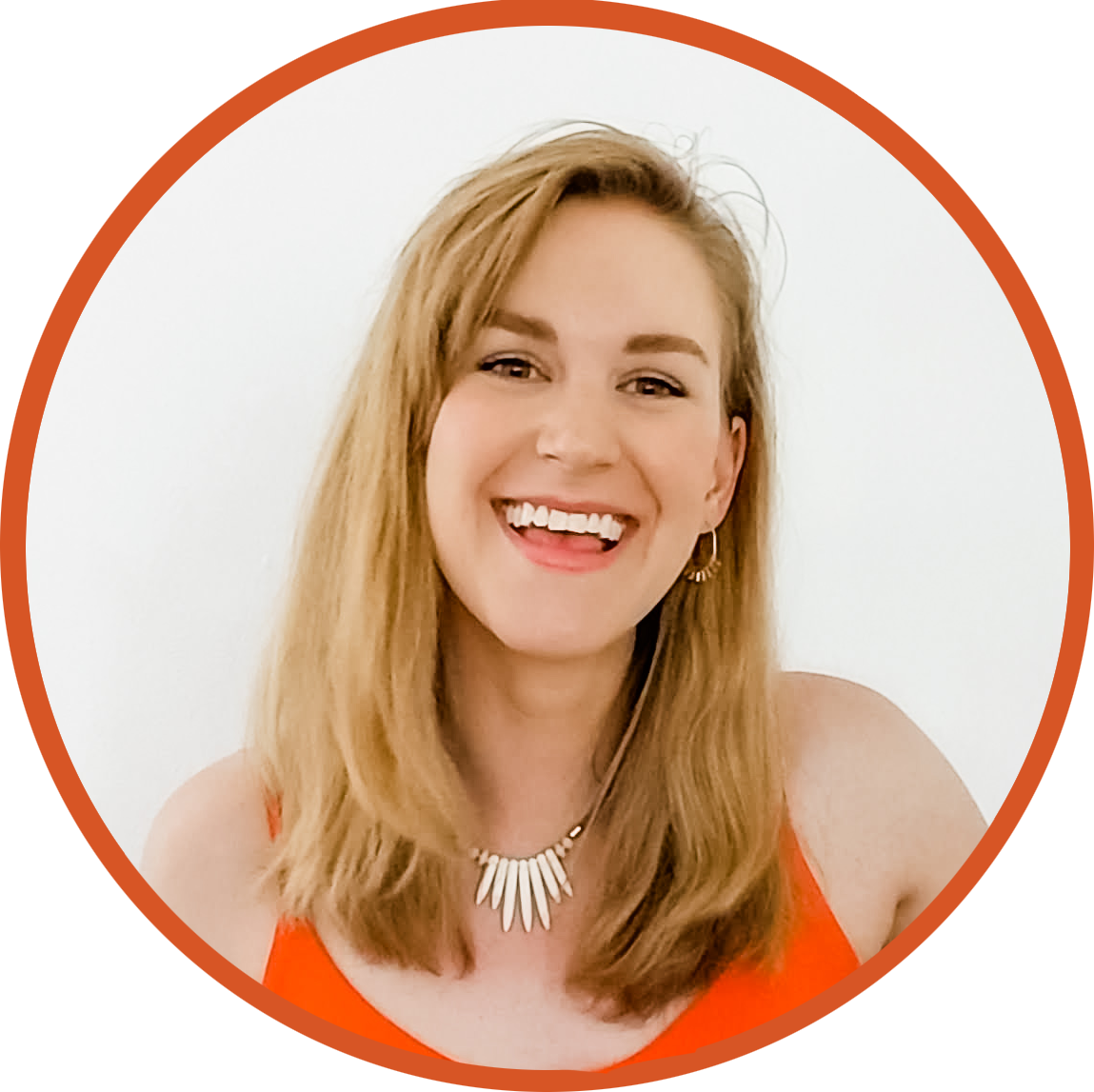 Hi, I'm Erin, and I help freelancers run their businesses more efficiently and effectively.
Not so long ago I was working a terrible day job that I just HAD to escape from. It was the kind of job that led to drinking a bottle of wine each night while crying. I HAD TO GET OUT.
I knew how to make websites (had been doing web design as a hobby since 1999), and figured getting my own business up and running wouldn't be too hard.
I was wrong.
There's a lot more to running a freelance business than just being good at your craft. And I struggled for years until I finally figured out the "magic" formula in late 2014.
I had finally figured out how to streamline my business and attract the kind of clients I actually wanted to work with. And things just got better from there.
I now live in beautiful Aspen, Colorado, which I am SO fortunate to be able to do. I work with clients I love, and make websites I am proud to show off. And I do that working about 20 hours a week, and making more than enough money to live the life I want.
I want to help others achieve the same freedom.
Life is too short to work a job you hate, and struggle with a business you should love. Let me help you structure (or re-structure) your business, get focused, streamline ALL THE THINGS, get connected, and raise your rates.
Skip the struggle. Become Unstoppable.
Frequently Asked Questions
Is this workshop just for web designers?
Everything I create is geared towards web designers and developers because that's the industry I know. HOWEVER, I've had everyone from designers to copywriters, to massage therapists, and mediums tell me that they are able to apply my courses, workshops, and ebooks to their industry. If you are offering a service, chances are, you'll be able to apply what I teach to your business.
When does the workshop start and finish?
The workshop starts now and never ends! It is a completely self-paced online course - you decide when you start and when you finish.
What if I am unhappy with the workshop?
You can ask for a refund within 30 days and get your money back. No hoops to jump through!
It's time to get your funnel in place!
Holy smokes! You're getting...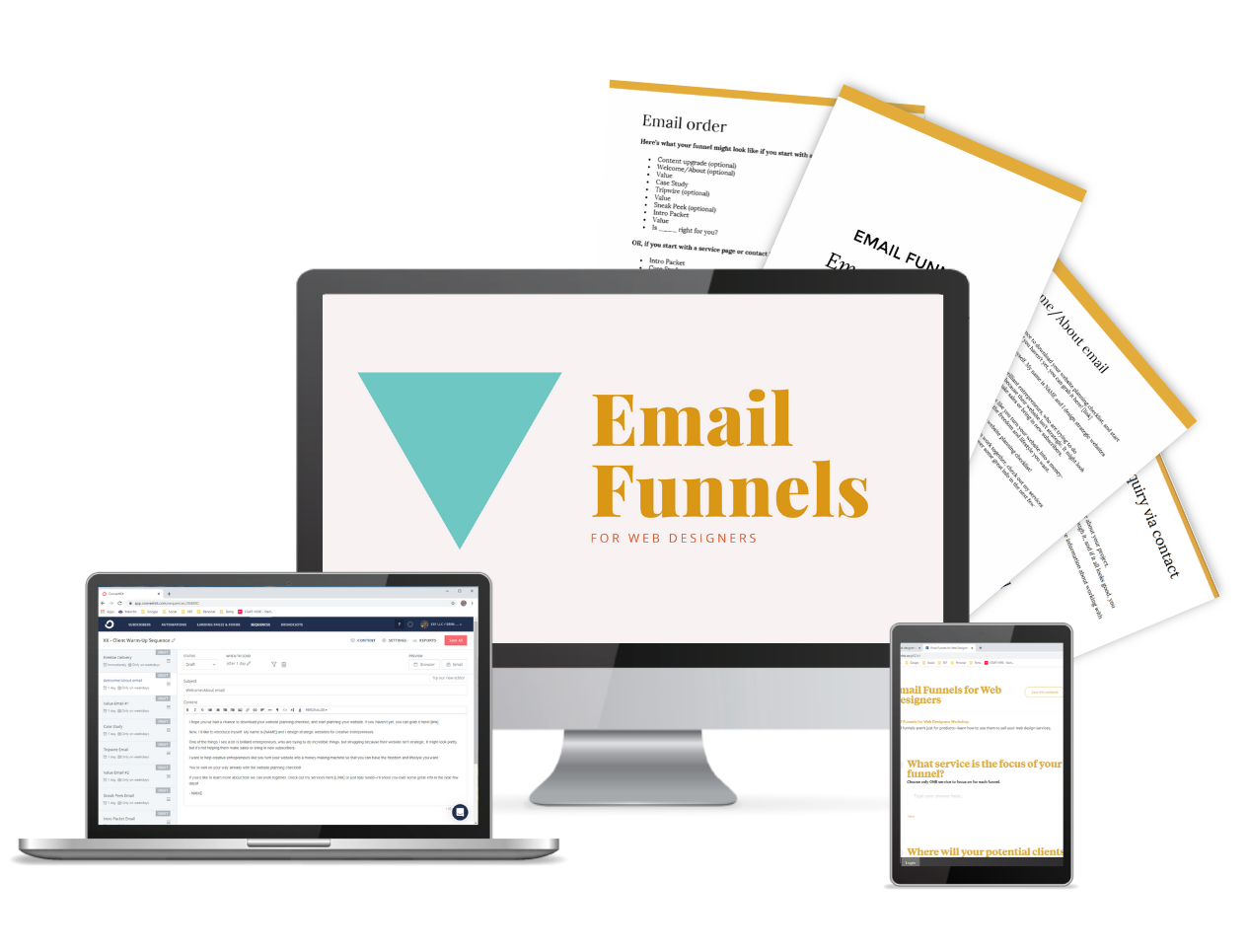 An EASY way to follow up with your potential clients, automatically!

A 45-minute fluff-free workshop on the emails you need to send to turn potential clients into paying ones!

An online workbook so you can follow along and customize the emails to YOUR business!

9 Email templates that you can copy+paste into whatever mailing list provider you use--just fill in the blanks and go!

BONUS: A pre-loaded ConvertKit sequence so you can load the emails into your account with a click!

MORE time to spend doing what you enjoy, because you'll be spending less time selling!
You can have your funnel up and running TODAY.
Stop wasting time, start funnelling.